Posts Tagged it's a wonderful life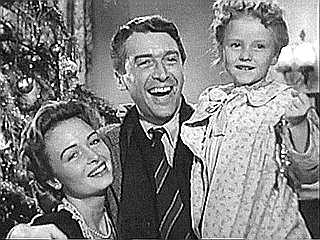 It's A Wonderful Life
~ ActAlong ~
Every year, Metropolitan invites its friends and supporters to a reading of Frank Capra's sentimental favorite,
"It's A Wonderful Life."
With sound and costume and holiday fare, it is our favorite way to ring in the season.
Better yet, you do the reading! Everyone who comes is welcome to draw lots for a part, and away we go. Feel free to watch the play as well.
George! Mary! Burt! Ernie! Mr. Potter! Clarence! YOU!
Sunday, December 18, 2011
3:30pm Holiday Cheer
4:00pm Parts Chosen and Reading Begins
Metropolitan Playhouse 220A East 4th Street, NYC 10003
$5 donation suggested.